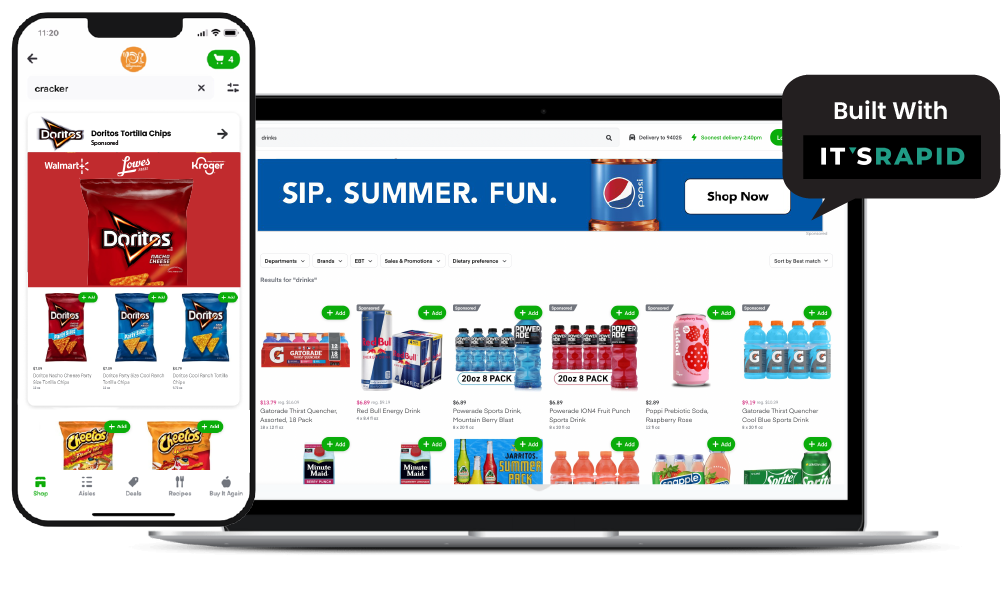 Instacart
How The Instacart Ad Sales Team Enables Brands and Advertisers to Build Display Ads, Shoppable Videos and Brand Pages 10X Faster With IT'SRAPID
With thousands of brands looking to launch display and shoppable video campaigns, Instacart needed a simple way to help brands and advertisers build more creative faster. Here's how Instacart accelerated creative production, delivered more ad campaigns, and scaled advertiser partnerships using IT'SRAPID.
100%
Happier ad sales teams
About Instacart
Instacart is one of the leading grocery delivery services in the world. It has partnerships with 1,400 retail banners comprising 80,000 stores. In 2022, it fulfilled 262.6 million orders with a total transaction value of $28.8 billion and an average transaction value of $110.
Before using IT'SRAPID, Instacart's ad sales team faced a challenge with helping get advertisers display, brand page and video creative built in time for new campaign launches. Design teams at brand and ad clients were already overloaded with work, while smaller brands struggled with limited or no resources to help build creative.
This caused a slowdown in adoption of ad formats and campaigns going live, and an inability to be nimble and take advantage of the newest ad formats as well as to deliver on customer expectations.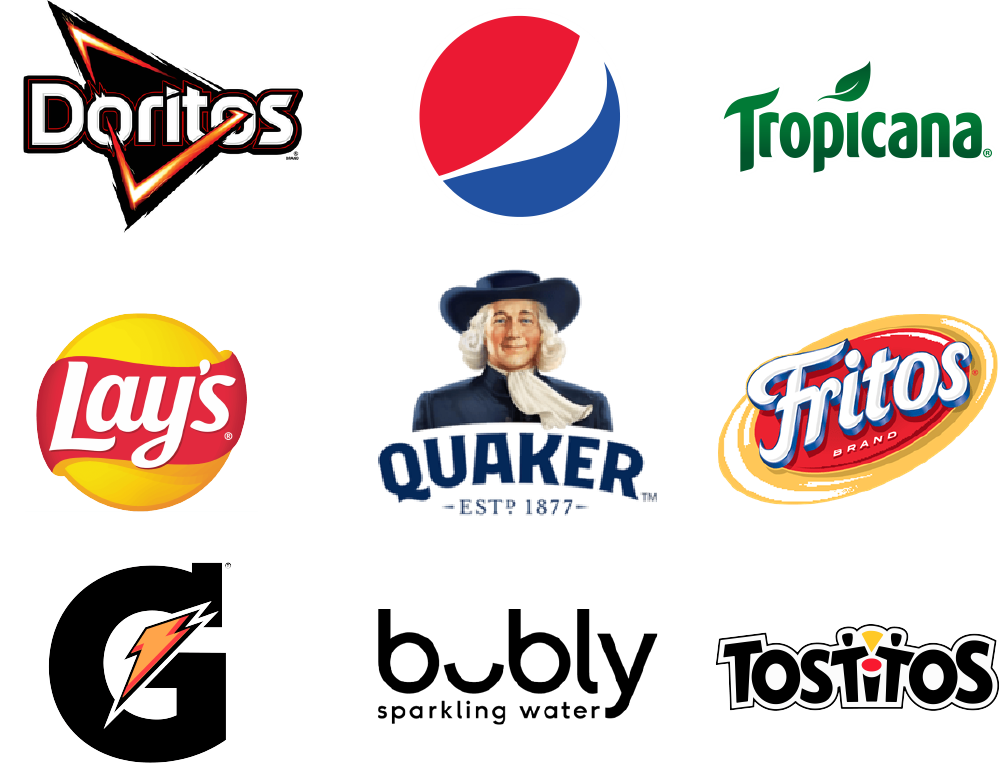 Producing and Distributing Images and Ads at Scale
In order to effectively create, collaborate, and distribute ad content at scale, PepsiCo recognized the need to integrate their teams with one tool that provided a library of ready-made retailer templates and ad format libraries. IT'SRAPID's platform provided the solution they needed.
"Creating an easy-to-manage ad creation and delivery tool that requires no design skills is key. Once a user logs into IT'SRAPID, they are able to select the ad format they want to create and easily upload their content, formatting into specific retailer and social media specifications with the click of a button. Pepsi's ability to easily create high-quality ads and instantly deliver them to all of their retailers revolutionized our ad approach."

–Timothy Bahn, Designer, PepsiCo
"We're excited to offer our brand partners a way to streamline the creation of high-quality, engaging display media through our partnership with It'sRapid. It'sRapid makes it fast and easy to bring your digital storytelling to the next level on Instacart."

–Bradley Haaland, Head of Partnerships, Instacart
Start creating content faster!
With tools to make every part of your ad design, collaboration, and delivery more efficient and effective, supercharging your digital ads with IT'SRAPID has never been easier.