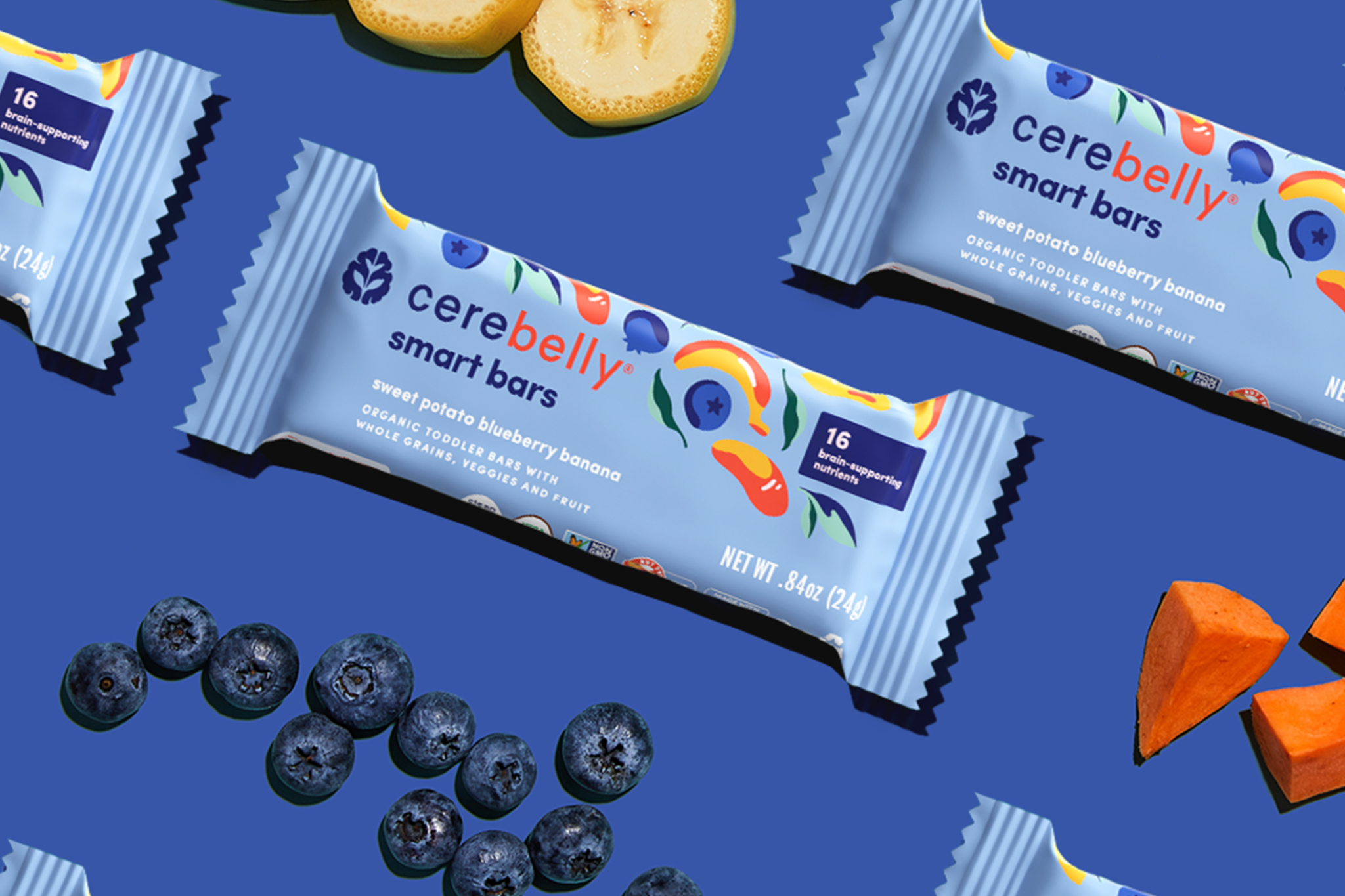 Cerebelly
Image Creation for Instacart Brand Pages
Cerebelly, a leading baby food brand, wanted to enhance their brand image on Instacart with a compelling brand page. They used the IT'SRAPID Creative Management Platform to build images for their brand page. Using the IT'SRAPID platform, Cerebelly was able to transform their existing marketing assets and product images into new assets that were ideal for the Instacart brand page.
About Cerebelly
Cerebelly is a leading baby food brand. Already a practicing neurosurgeon, Cerebelly's founder went back to school at Stanford University to earn a PhD in Developmental Neurobiology to learn more about how the brain grows. Cerebelly's founder also had her first of three children around the same time. When she started looking for baby food for her new child, she wanted to find foods that would be healthy and nutritious for her new baby. Based on her years of learning, she and her brother introduced a new organic and healthy baby food product–Cerebelly.
A Better Way to Create Content
Cerebelly wanted to showcase its unique brand and compelling benefits to shoppers on Instacart. Partnering with IT'SRAPID, the marketing team at Cerebelly was able to get the images they needed built for their Instacart brand page in no time. Cerebelly provided their existing market assets. From there, our Managed Services Team scheduled a quick call with the Cerebelly team to understand their content goals, brand design guidelines and direction for the brand page. Our Managed Services team then used the IT'SRAPID Image Builder to transform the existing assets into the sizes and formats needed for their Instacart brand page. That was made possible because the IT'SRAPID platform already has all the templates needed to create great looking brand pages for Instacart. And as Instacart's premier partner for visual content creation, we know what makes for great looking images and videos that will engage and convert more shoppers. In minutes, our team was able to take Cerebelly's existing content and reformat that content into new images to be used on the company's Instacart brand page. When a better way to nourish kids comes together with a better way to create content, amazing things happen. That's why IT'SRAPID is so excited to partner with innovative brands like Cerebelly.
Start creating content faster!
With tools to make every part of your ad design, collaboration, and delivery more efficient and effective, supercharging your brand online with IT'SRAPID has never been easier.