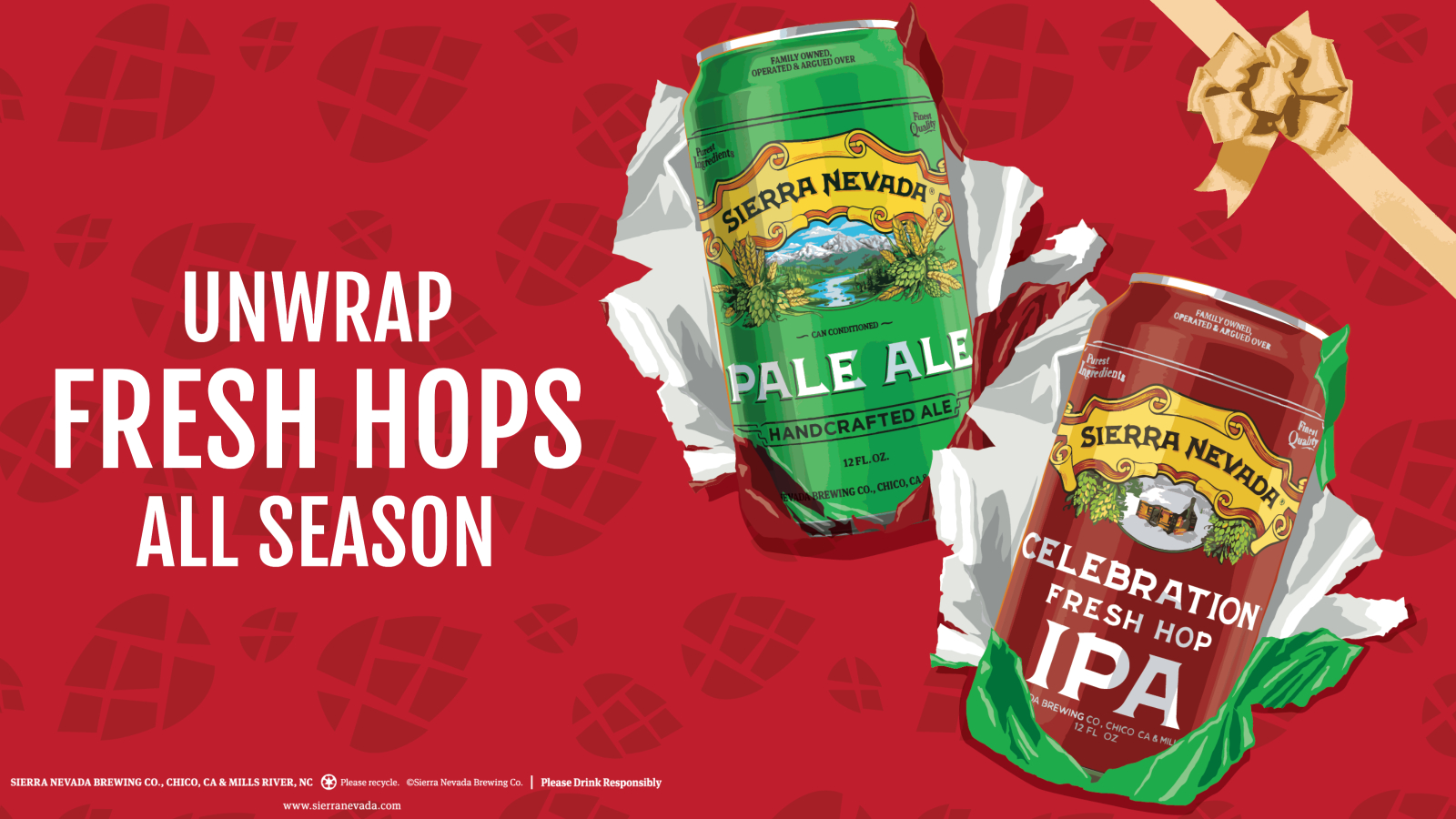 Sierra Nevada
How Sierra Nevada Is Scaling Image, Video and HTML5 Ad Creation
With numerous content and ad formats to produce and numerous retail channels to support, the marketing, sales and design teams at Sierra Nevada were looking for a faster and easier way to build creative. Learn how Sierra Nevada is scaling their creative production using an innovative, modular approach to media and content creation. In particular, the team wanted to be able to do multiple seasonal refreshes throughout the year, featuring different product images and backgrounds to align with each seasonal event.
About Sierra Nevada
Sierra Nevada was founded in 1979 and has since grown into a $2.4B company. It's "Little Thing" brand campaign is instantly recognizable by virtually any beer drinker. Sierra Nevada was looking for a way to be present on many different retail and social media channels, from product detail pages to ad campaigns, all of which require different media sizes and formats. Before using IT'SRAPID, the company's sales, marketing, design and social teams were challenged to create the content they wanted to at the speed they wanted to.
Scaling Image, Video and HTML5 Ad Creation with IT'SRAPID
Using IT'SRAPID, the Sierra Nevada teams are able to easily collaborate on creative. They leverage the IT'SRAPID built-in proofing capabilities to review designs, comment them and mark them as approved once ready. Because IT'SRAPID supports a variety of different media formats and sizes, the team is able to produce the content they need for the many different channels they support. Leveraging the IT'SRAPID templating and themes support, combined with a modular approach to creative design, the teams are able to refresh content quickly to align with seasonal moments throughout the year.
Within the IT'SRAPID platform, the Sierra Nevada team is able to access a variety of different templates across multiple channels. They can easily combine combine those templates with custom themes to address refreshes for seasonal moments throughout the year. With IT'SRAPID, Sierra Nevada is able to execute on retailer-specific display ad creative, product detail page (PDP) images, shoppable videos and HTML5 ads faster than ever before.
Start creating content faster!