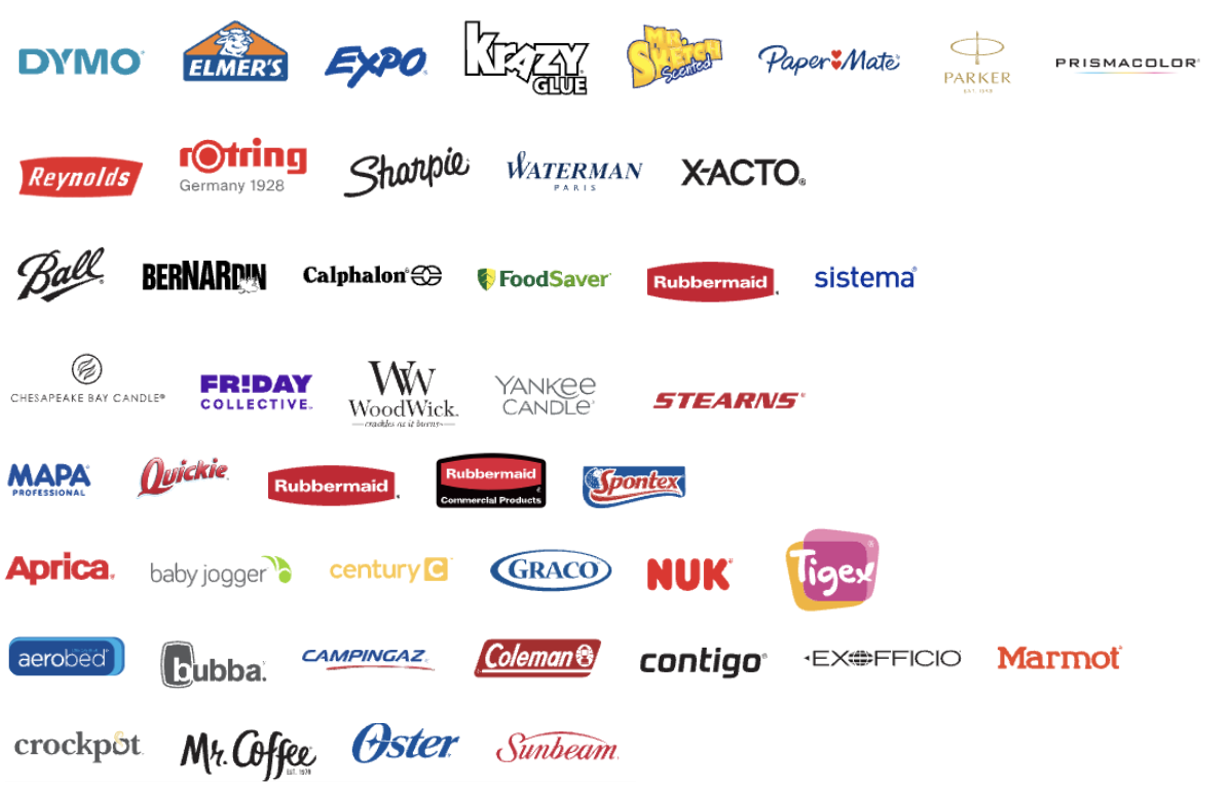 Newell Brands
Full Funnel Image Creation and Enhancement
Newell Brands manages more than 100 brands and hundreds of thousands of images globally. Newell needed a way to accelerate display ad creation for retail media and to ensure that images stored in its Digital Asset Management (DAM) system complied with retailer requirements. Here's how Newell and IT'SRAPID partnered to address these needs.
About Newell Brands
Newell Brands' goal is to be a consumer led, innovation powerhouse and growth engine that is a force for good and an amazing place to work, grow and thrive.
Before partnering with IT'SRAPID, Newell Brands faced several challenges when it came to managing the images across their portfolio. Newell was looking for an approach to retail media display ad and video creation that would be fast and iterative. At the same time, Newell wanted to ensure that current and future images stored in its Digital Asset Management system would comply with retailer requirements. For retail media ad creation, the design process typically took 4 – 6 weeks and it was challenging to incorporate input from the brands. Images stored in Newell's DAM system did not comply with retailer requirements for image size, dimensions and clipping path.
The result was an inability to be as agile and iterative as Newell wanted to be when it came to Retail Media creation, and delays in getting product images live on retailer .com product detail pages.
Creating Retail Media Content and Meeting Retailer Requirements for PDP Images
In order to create retail media quickly and efficiently, and to meet retailer requirements for PDP images, Newell recognized that it needed an efficient toolset for working with its image assets. The IT'SRAPID platform provided the solution that Newell needed.
Top of Funnel
Newell and IT'SRAPID initially partnered on the creation of retail media assets. The IT'SRAPID pre-built retail media templates combined with its integrated proofing system made it easy for the Newell team to design and iterate its retail media creative assets. This meant that Newell was able to address its top of funnel challenges by getting more retail media campaigns created and live faster throughout the year. Newell is now well-positioned to setup and refresh creative for retail media campaigns throughout the year.
Bottom of Funnel
At the same time, Newell wanted to ensure that the product and lifestyle images displayed on PDP pages adhered to retailer requirements. Newell leveraged the IT'SRAPID platform to refine existing images stored in its Digital Asset Management (DAM) system and put a process in place for ensuring future images complied with retailer requirements for background removal, path inclusion, file size and file format. With both of these approaches in place, Newell now has a full-funnel approach to ensuring a fast and high quality approach to creating display media and PDP images.
Start creating content faster!